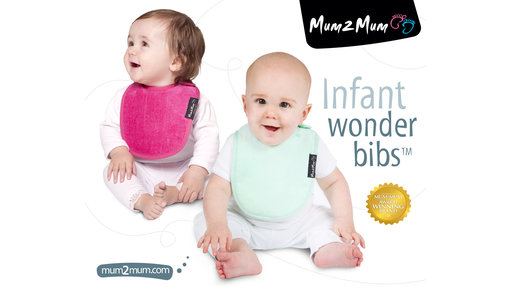 Especially for the little ones among us.
This fine bib is specially made for the little ones among us. The bib is super absorbent and can be attached to the side of the neck. Available in various colors.
Read more
Mum2Mum baby wonder Bib

The Mum2Mum Baby Wonderslab is made of super absorbent cotton. If your child spills, salivates or spits, the bib will stay dry. This prevents skin irritation and eczema.
In addition, the liquid does not run off the bib onto the clothes. Also ideal for children with reflux. The cotton is extra soft and the inside of the bib is water-resistant.
The bibs can be put in the dryer and washing machine and remain colourfast and beautiful even after frequent washing. Available in various cheerful colors.
100% cotton and extra soft.