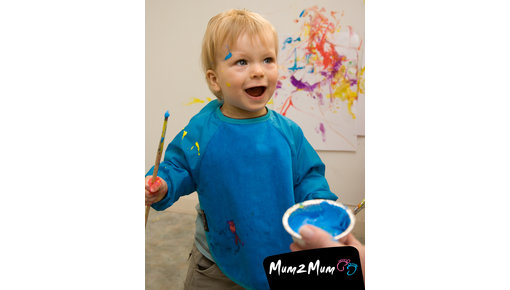 Mum2Mum Sleeved Bibs
These bibs are super absorbent cotton, the sleeves are ideal for when the little one is going to eat. Also very suitable as a craft bib.
Read more
Sleeved Bibs
This sleeve bib is waterproof. In addition, the liquid does not run off the bib onto the clothes.

The cotton is extra soft and the inside of the bib is water-resistant. The bibs can be put in the dryer and the washing machine and remain colourfast and beautiful even after frequent washing.
The Mum2Mum Sleeve Bib Large is suitable for children aged 18-36 months.
Characteristics:
- super absorbent
- 100% cotton, extra soft
- suitable for learning to eat yourself and for tinkering
- water-resistant interior
- colourfast
- the bibs can be washed in the washing machine at max 40ºc
- dryer resistant