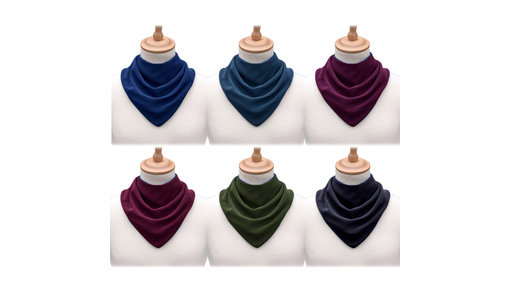 Bibetta Care Bandana Neckerchief
- 100% liquid-tight - absorbent - user friendly - sustainable - quick drying - wearing comfort - width from shoulder to shoulder 34 cm - length from neck to bottom of bib 20 cm - neck circumference 40-50 cm - washing machine (40ºc) and dryer resi
Read more
Bibetta Care Bandana Neckerchief
The neat subtle folds in the fabric help to absorb moisture and also provide the beautiful scarf effect. The front of the bib is absorbent, so moisture disappears directly into the bib and keeps the skin dry.
The middle layer is even more absorbent, while the back is waterproof, so that the clothing underneath stays dry. The velcro provides a quick and easy attachment in the neck.

These scarf bibs can be washed in the washing machine at 40 degrees and can even be put in the dryer!

The material is made for long-term use. By using these materials, the bibs remain very beautiful and last for years.