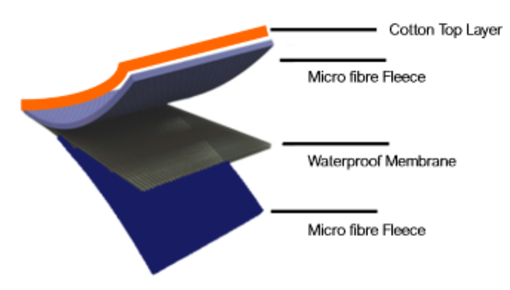 Bibble, extra protection bibs
Our extra protection bibs are food bibs specially developed for people who suffer from excessive saliva loss or hypersalivation.
Read more
Bibble, extra protection bibs
These new 'Extra Protection' food bibs are designed to provide complete protection for those with excessive drooling or hypersalivation.
The Extra Protect range is supported by a 4-layer construction in the eating bib;
-a cotton top layer
-with a back of 2 layers of 100% polyester microfleece
-in between an extra waterproof membrane for optimal protection.
Our standard range of the Bibble or the Bandana Bibble is with a 2-layer construction; a cotton top with an absorbent fleece or terry cloth on the back.