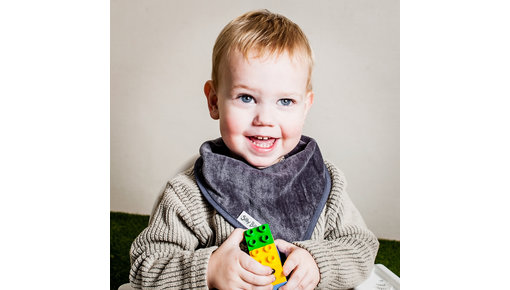 Silly Billy Bandana Cotton
These bibs have wonderful wearing comfort, stain resistant and quick drying. Ordered before 2 pm today, delivered tomorrow.
Read more
Klantenbeoordelingen 9,4/10
Gratis verzending vanaf €39 (in Nederland)
Voor 14.00uur besteld --> Morgen in huis
Silly Billyz Cotton Bandana
Silly Billyz bibs are stain resistant, waterproof and quick drying! They offer optimal protection for the clothing and are fun to see too. All Silly Billyz bibs are made with a color real and non-pilling cotton front and a breathable nylon back. You can even rinse the (bibs under the tap after use, let it dry (goes really fast!) And use it again.
All stains are guaranteed to come out at 40 degrees in the machine! So never a grubby bib again. The Silly Billyz bibs can simply be put in the dryer and are available in various hip and trendy colors.
Characteristics:
- stain resistant and quick drying cotton
- waterproof nylon back without PVC
- adjustable closure without dangerous cords
- absolutely tear-free nylon back
- extra soft and comfortable
- colors remain beautiful even after frequent washing
- the bibs can be washed in the washing machine at max 40ºC and in the dryer
- also available in a discount package composed by you
The Silly Billyz Bandana Cotton is suitable for children from birth to about 2.5 years