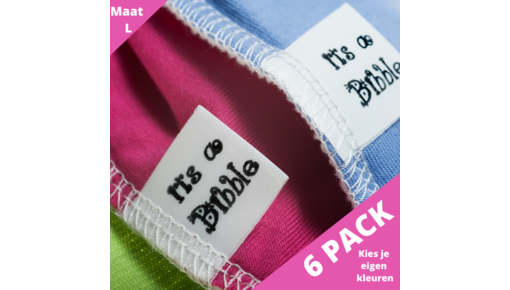 Shop our bandana bibble now with a nice discount!
Need multiple bandanas? You are cheaper with these discount packages.
Read more
Discount packages
Bibs, you can't have enough. Do you need multiple bibs or bandanas? Then see if you are going for a discount package, you are a lot cheaper.
Discount package 6 packs: shop 5 bibs and get 1 for free. Choose the brand you wish to order; select the colors and order!
Do you order before 2 pm? Then we ensure that the order is shipped this day.