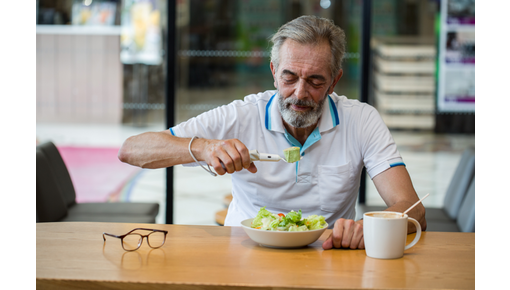 GYENNO bravo twist
The GYENNO is an attachment that makes eating easier for people with tremors. The handle of the spoon or fork catches the tremors and ensures that eating is successful again.
Read more
Gyenno Bravo Twist
The Gyenno BravoTwist is the improved version of the Gyenno Spoon.
It is a spoon and fork that makes eating easier for people with tremors by 'compensating' for the tremors. Great for people with Parkinson's disease.
The GYENNO Bravo Twist is BPA-free and feels great in the hand. The spoon is easy to use. In addition to the spoon, a fork can also be set up, so that the GYENNO spoon can be used for any meal.
These are the improvements:
Suitable for both right and left handers
Comes with fork and spoon
Compact and easy to transport
Improved battery function
A turning function for spaghetti or noodles
Easier to charge
The following is included in the box:
instructions
the spoon and fork, incl. battery
a sleeve / cover
wristband
a charger

Due to hygiene considerations it is not possible to return the Gyenno Bravo Twist after the packaging has been opened.